Current Grantee
Seeds of Fortune
Seeds of Fortune seeks to increase financial security for young women of color by assisting them in acquiring scholarships and grants, strategic college and career resources, and personal financial management techniques. Their 6-year intensive curriculum includes the High School Seed Scholars program in partnership with Yale Women in Economics, Seed Online College Prep Network, and Seed University collegiate program.
View Website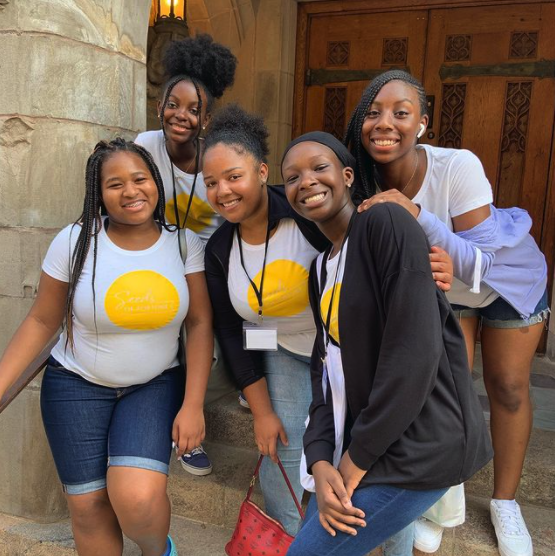 Seeds of Fortune Factsheet
FACT ONE:

Seed of Fortune's high school schloars have acquired $8M+ in scholarships and grants.
FACT TWO:

Scholars have obtained internships and jobs from JetBlue, BMO Capital Markets, The Met, and other Fortune 500 companies.